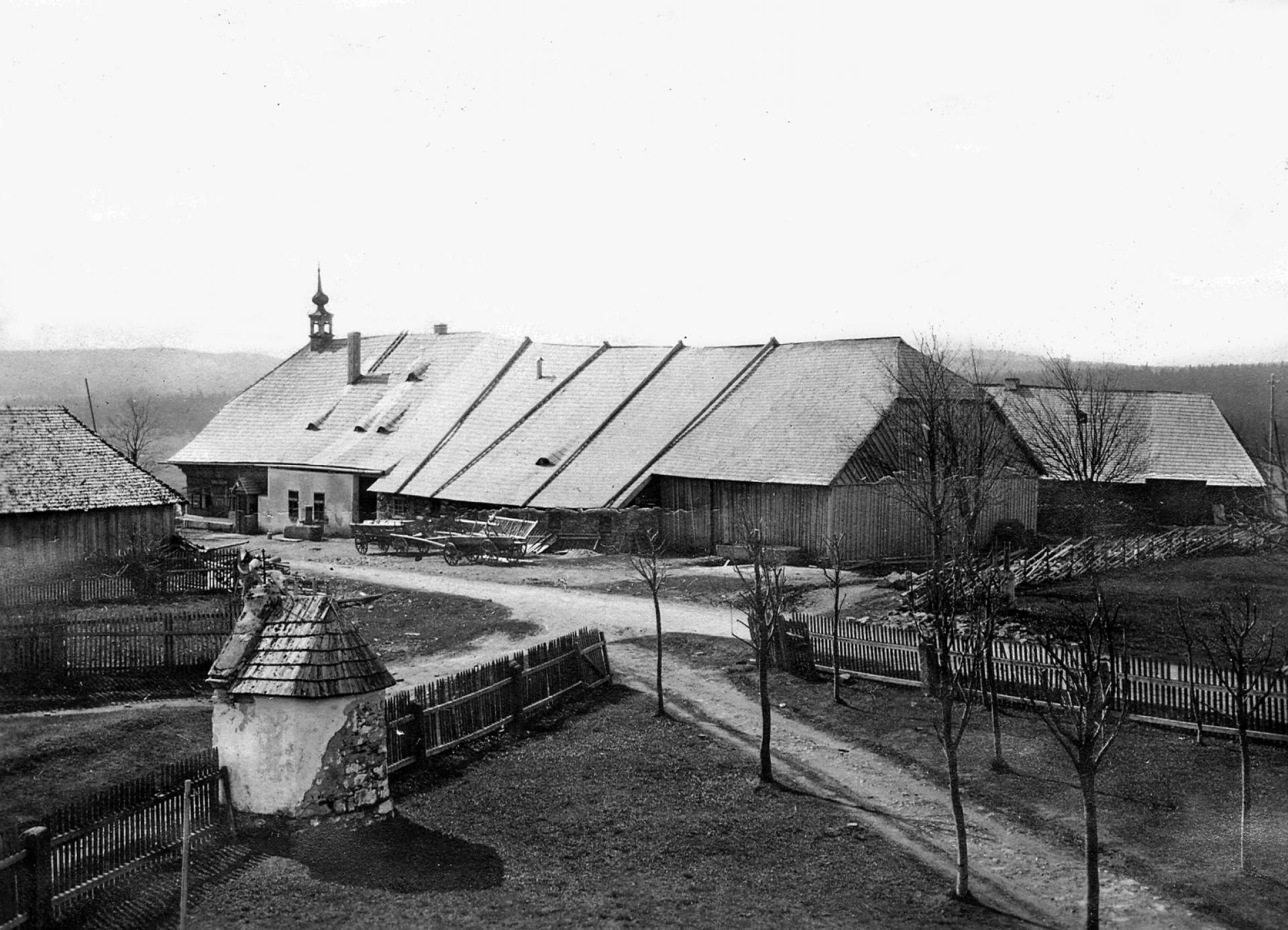 The inn functioned until the 1950s when it was nationalized and then used as a school facility. After 1989, the building was sold back into private ownership.
In 2004, the building was reconstructed to its present form and has been known as Hotel Rankl since.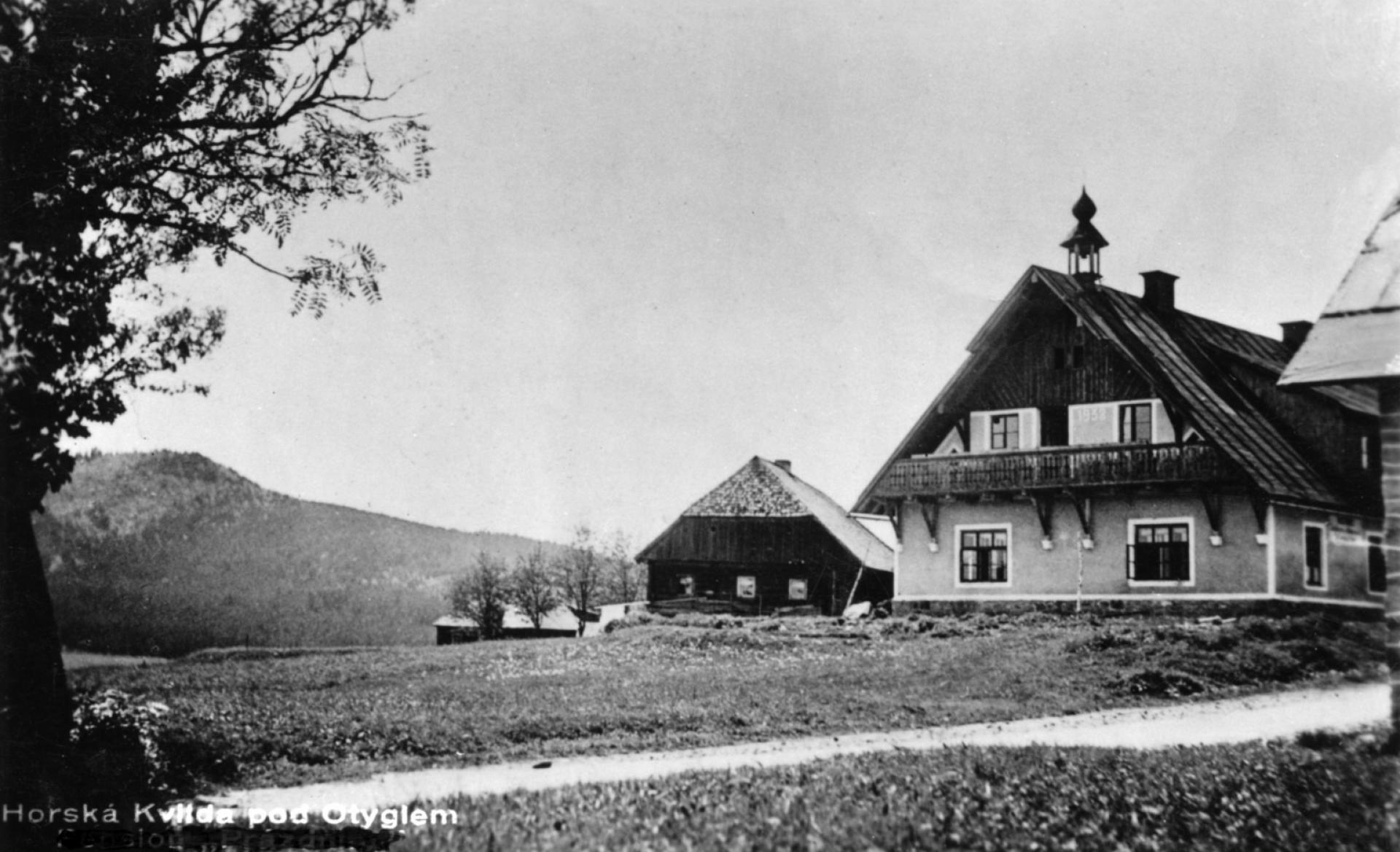 The villages of Kvilda and Horská Kvilda (Aussegefild and Innergefild) are among the oldest settlements of the vast border forest. They took their name from the Plains, also called Kvildas, which form the Central Šumava area. The plains are covered with spruce forests alternating with meadow enclaves. From the 8th century onwards, the area was gradually refined, a network of monasteries and trade routes was established, as well as an important defensive, impermeable border zone. Mountain Kvilda, where the famous Pollauf's Inn was founded at the crossroads of two important trade routes, flourished. The building, probably located at the oldest settled site of Horská Kvilda, also served as a toll booth, and the first written mention of it dates to 1680, although it is very likely that the establishment of the inn dates back many years earlier.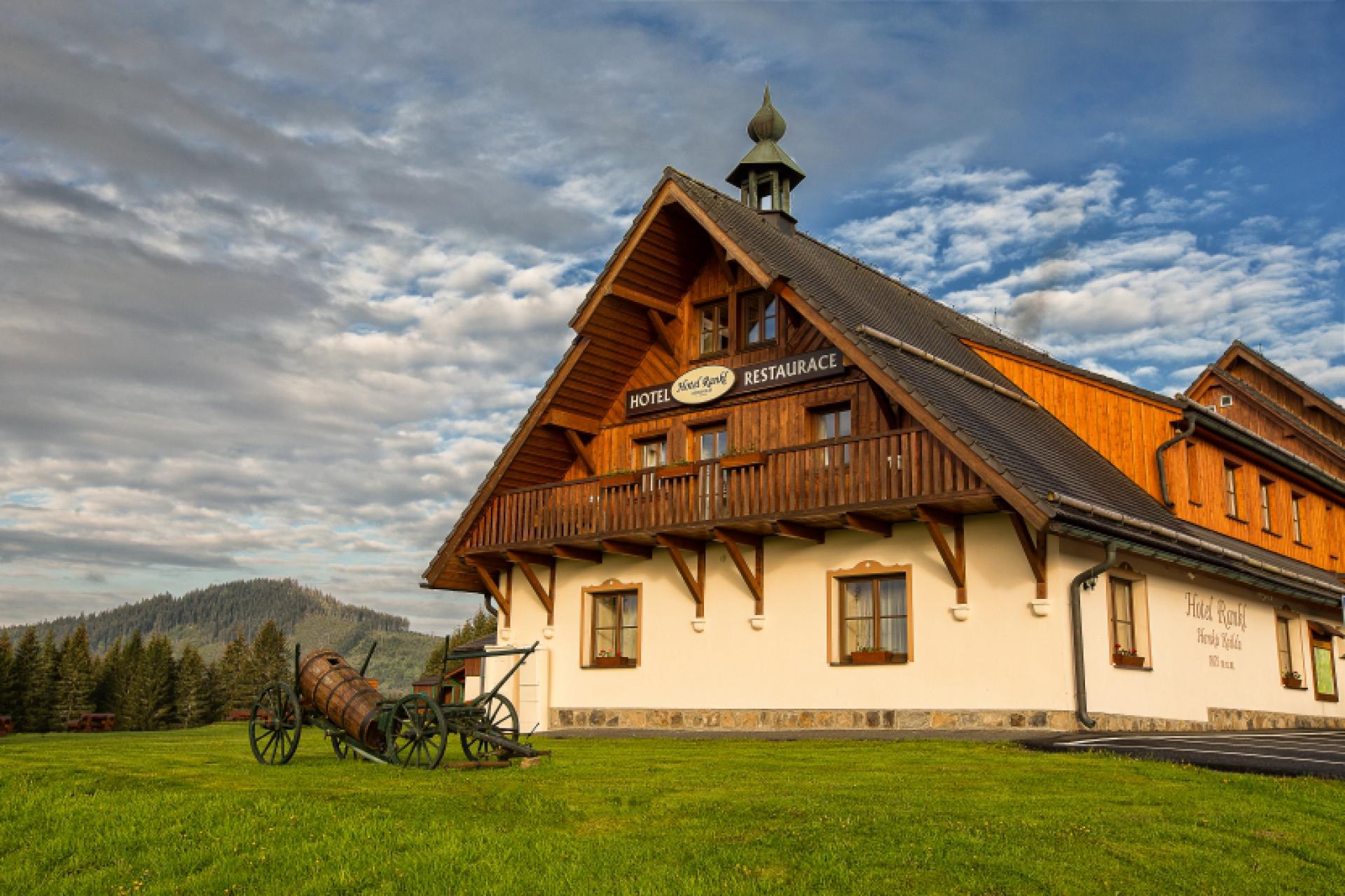 The hotel is currently owned by two sports personalities. One of these is Roman Kreuzinger senior, former cyclist and cyclo-cross rider, who won the 1983 Cyclo-cross Junior World Champion title along with a number of awards in road cycling. The other is Martin Jakš, a former Czech cross-country skiing representative and holder of a bronze medal from the 2010 Winter Olympics in the relay race. He has represented the Czech Republic many times at the World Championships in both junior and adult categories and at three Winter Olympics. They both live in and love Šumava, where they can still dedicate themselves to their lifelong passions thanks to a network of bike paths and cross-country trails. The hotel also offers ski, bike and electric bike rentals. Guests can not only borrow sports equipment, but also get valuable advice thanks to the professional history of the owners.